You have your Substack articles written beautifully, your email list ready, and your archive. How do you get your publications saved as PDF or EPUB, so you can have it offline or print when needed?
Well, it's possible to write your article in Word or Google Docs first, upload it to Substack and publish it. Then go back to your Word document or Google Docs and save the article as PDF later. Alternatively, you can do the opposite. Write in Substack, edit, and format to your liking… and then come back, copy and paste to a Word document and later convert to PDF.
Too much hassle, right?
---
Writing successful content can be very tasking, but self-publishing an eBook can be pretty painful if you lack the right tools. This article introduces you to a tool that will enable you to create a PDF or EPUB file from Substack in simple easy-to-follow steps.
While being a self-publishing author has become easier in today's world, it can become even easier with the right tool. You can easily publish an eBook directly from your Substack posts with MPL-Publisher — Substack.
MPL-Publisher — Substack solves this problem for Substack writers wishing to direct publish their content from the website into a PDF or EPUB format. As such, you can do all of your writing in Substack and bring it together using a more standard format of your choice.
What is MPL-Publisher — Substack
MPL-Publisher — Substack is a tool that creates digital PDF files and eBooks from Substack. This tool converts your Substack posts to eBook and print-ready PDF books, which you can be exported or downloaded as required.
It solves the "how to publish my digital book" problem in the simplest way for writers on Substack. Being a great writer is one thing, but having a professional tool to review your work can make a significant difference in the quality of your final product. Whether you want to turn your latest blog post into a digital PDF or eBook that can sell, this helpful tool will get you exactly what you need.
This tool is best for but not limited to publishers and universities that need help with creating eBooks and digital PDFs from Substack.
Here, we demonstrate how to publish an eBook or convert Substack to PDF using MPL-Publisher — Substack.
How to Convert Substack to PDF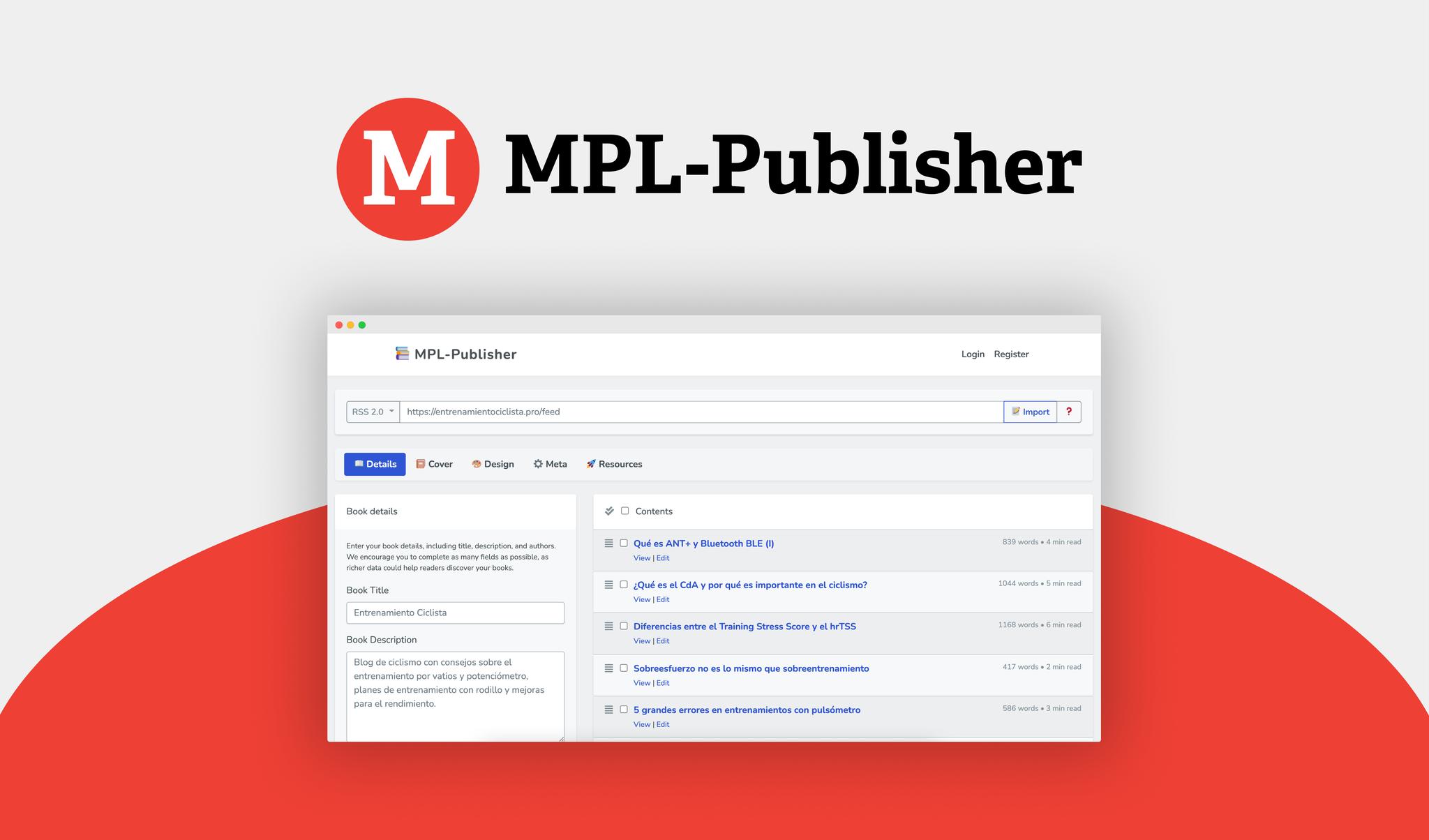 Open MPL-Publisher — Substack
For you to get started, you need to visit MPL-Publisher — Substack. Our tool allows you to combine your Substack blog posts into a single format, in this case, PDF that you can upload elsewhere if you want.
ℹ️ Compared to writing directly into MS Word or copy-pasting from Substack, our tool assembles all your work and uniformly converts them to the desired format, which will save you plenty of time and lots of headaches.
Once you have the tool opened and started, proceed to familiarize yourself with the interface, which, fortunately, is easy to understand and very user-friendly.
As soon as you open MPL-Publisher — Substack you receive a welcome message and a quick guide through the main features of the tool.
---
Identify your source of imports
You need to identify the site which you are importing your blog posts or any other content from. In this case, you need to have your content on a Substack website. After pasting your Substack URL as your source, click "Import" to get the publications.
Remember that each publication from Substack will be a chapter of your eBook.
---
Fill in Your Book Details
The main navigation bar allows you to move across the tabs and configure your book settings as you desire. You can edit your book details, add cover images or change your book design.
For the book details, you need a title, book description, and authors. Completing as many files as possible will make your data richer and help readers discover your book more easily. For example, you can change your book title in the "Title" field.
ℹ️ In the lower left of the screen, there is a section for the output format. Use the drop-down menu to select the file format you want your eBook to follow such as PDF or EPUB.
The steps are pretty straightforward; besides, you will be greeted with a small tutorial that will explain the various aspect of this screen.
---
Customization
With most of the work out of the way, you only need a few more things to go.
On the navigation bar, you will notice that there are multiple tabs, each containing important information including Cover, Design, Meta, and Resources.
The Cover tab is all about the book cover. You can upload the book cover and edit it at your own will. The Design Tab comprises page layouts to choose from while the Meta tab is for adding metadata.
ℹ️ Metadata includes information such as publication date, copyright info, language, various URL links, and publisher.
All you need to do is fill in the information. The last tab is the Resource tab which contains helpful information about the tool.
---
Save Your Work
Once you are done with the customization, click on the "Save" button to save your work, or the "Download eBook" button to see what it looks like.
You can directly upload it to a self-publishing site.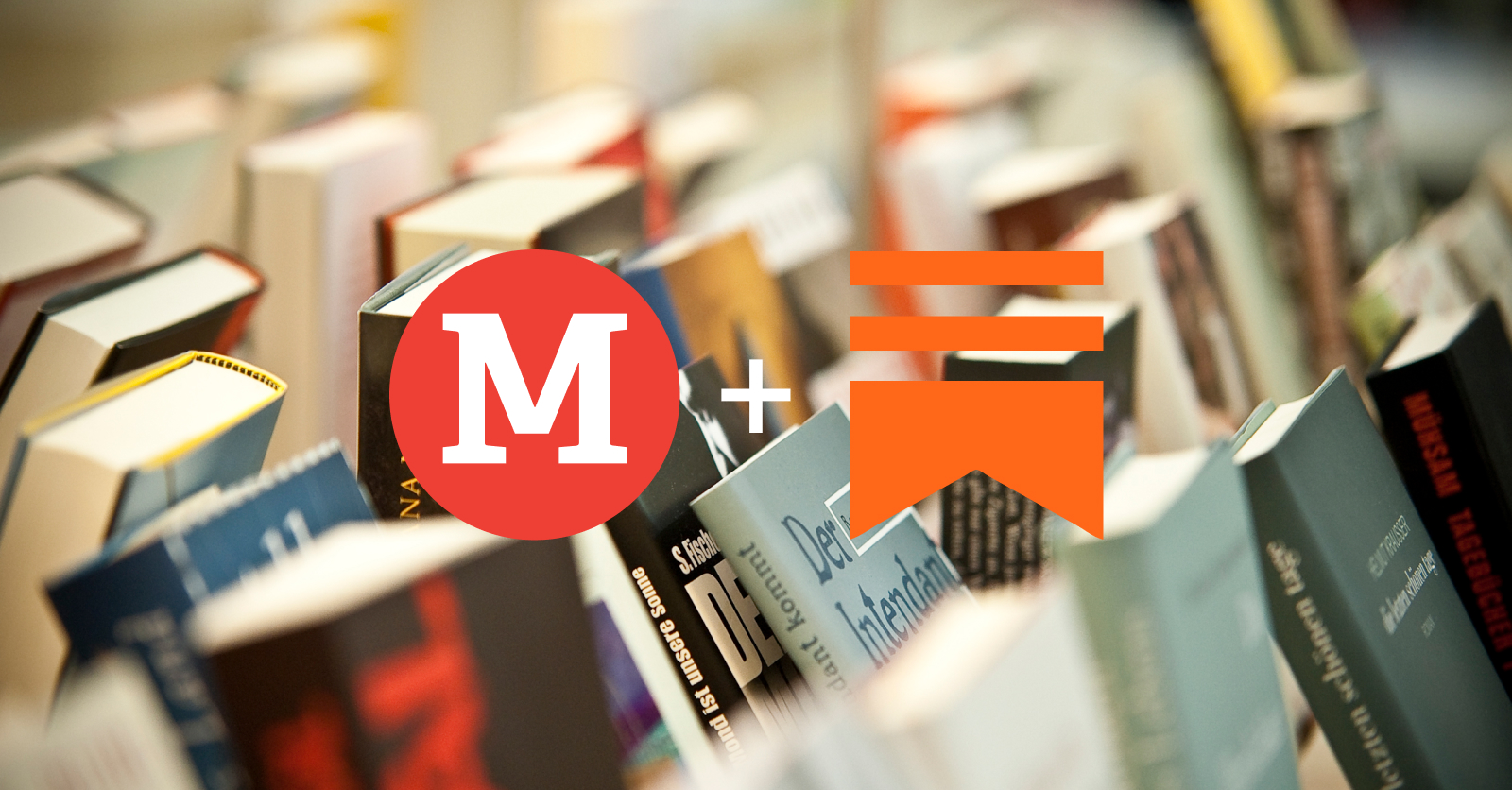 Benefits of MPL-Publisher — Substack
The tool saves you time and resources by doing the bulk of the work which would otherwise require professional services to put together.
The main benefits are:
It is easy to use. You do not need any kind of technical expertise to use MPL-Publisher — Substack to convert your content. Anyone can use the tool.

MPL-Publisher — Substack allows you to assemble your content into a format that allows you to publish it elsewhere.

The tool makes it easy to publish an eBook in whatever format you choose.

You can improve the process further by using plugins that help you enhance the writing process such as grammar checkers and readability meters.

You can convert your Substack to PDF (or whatever format you may like as provided for by the tool).